We left off with the rear wheel hub being machined on the Lathe in the last update. Here is the completed hubs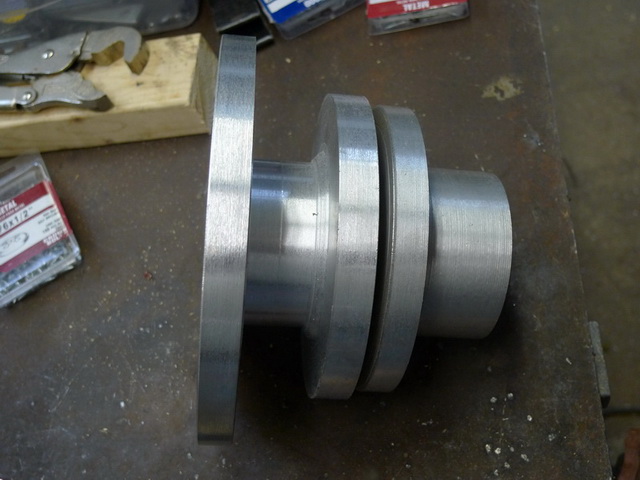 On its side is the smaller of the two hub pieces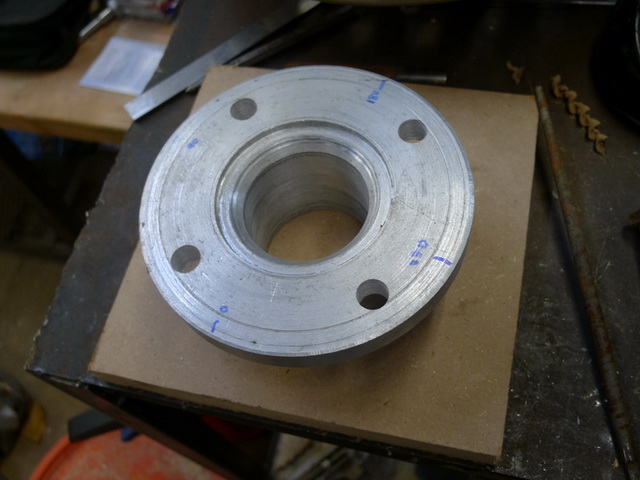 A quick test mount of the hubs with the rear wheel is promising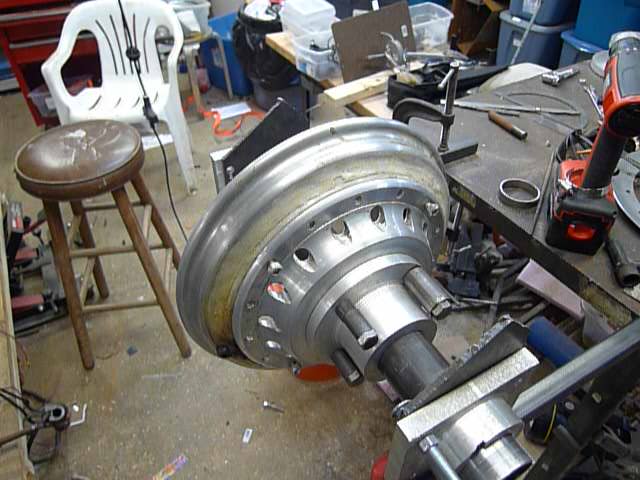 This is only the small half however, and I still needed to drill the lug bolt holes in the larger half,
so I lined them up together with the central hub piece keeping them in line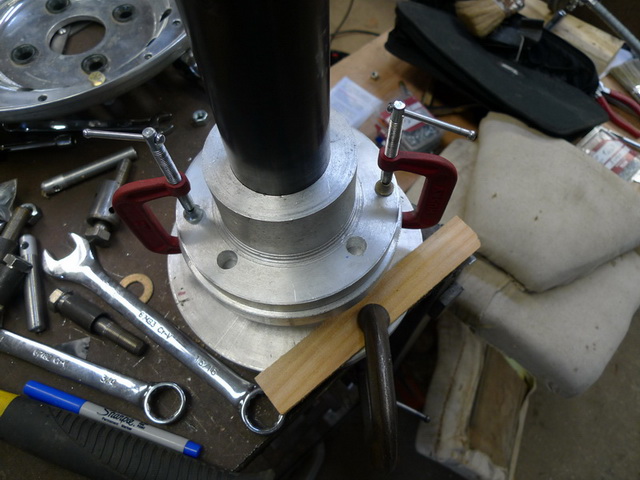 The result, niiiiice!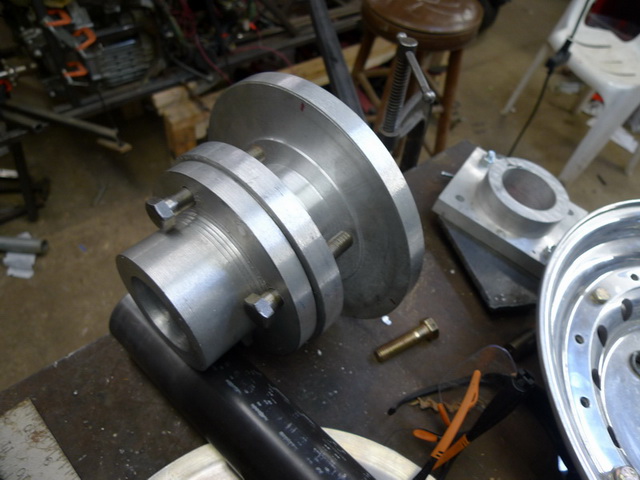 Next lets try the whole thing out on the mockup of the rear axle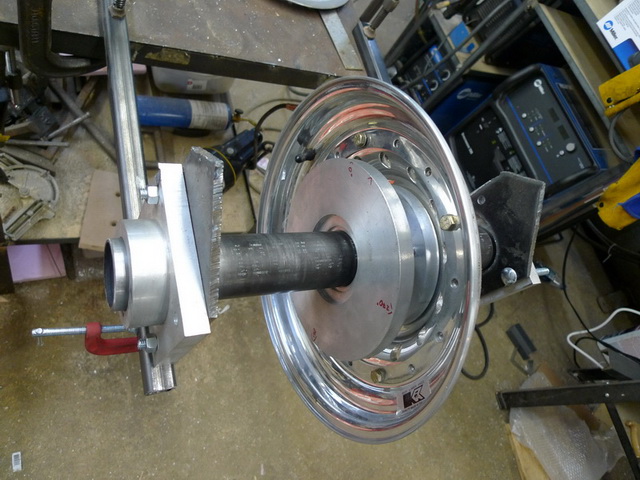 Work on the rear wheel hub was stopped temporarily while I waited to get the rear bearings in.
In the interim I made a new seat for the prototype
First is the new shape cut out of 3/4" backing plywood and a two layer dense foam I had lying around.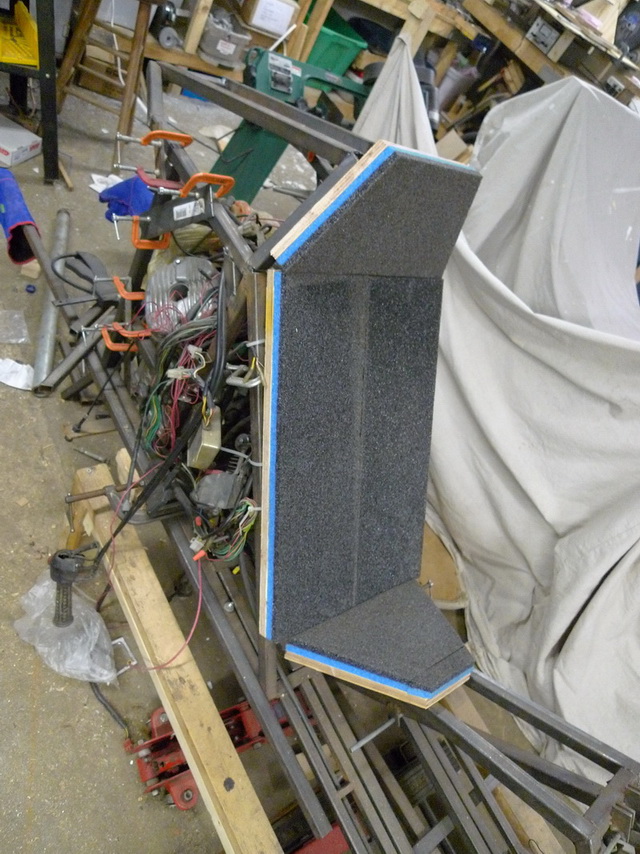 On top of the dense foam I cut out a shape with lighter foam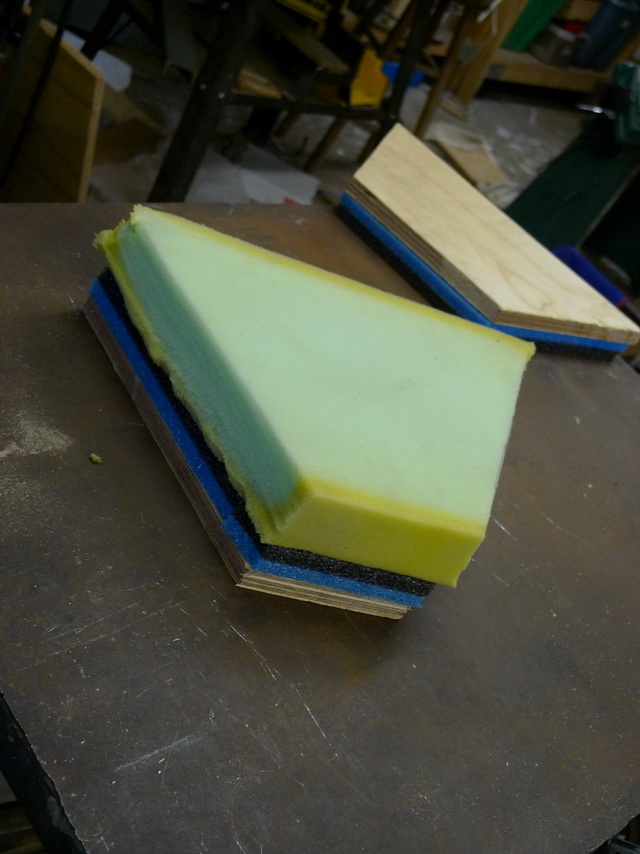 To these I cut some nice store bought Nylon black fabric and wrapped and stapled each piece.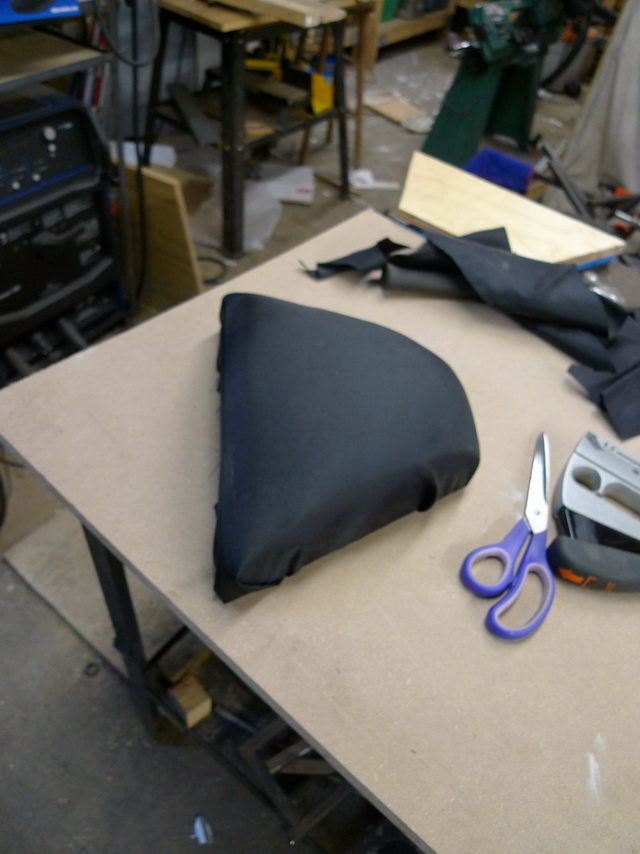 All set with that, I attatched brackets to the seat pieces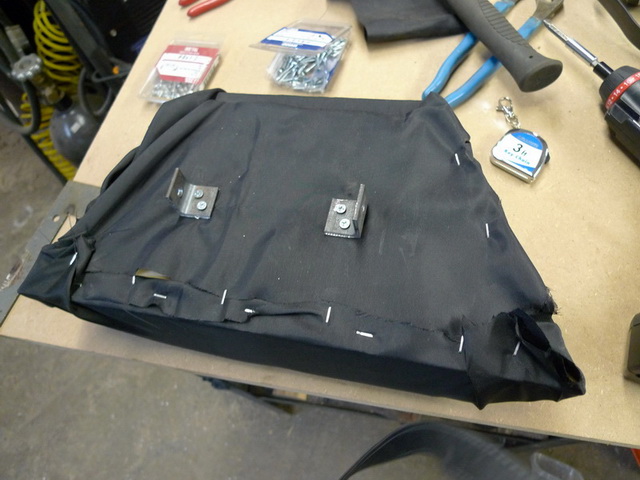 And then welded complimentary brackets onto the motorcycle frame, here are two of them jigged up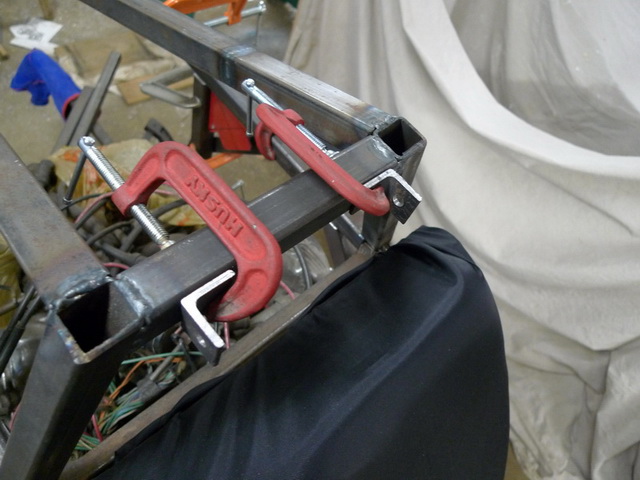 And then welded with the seat mounted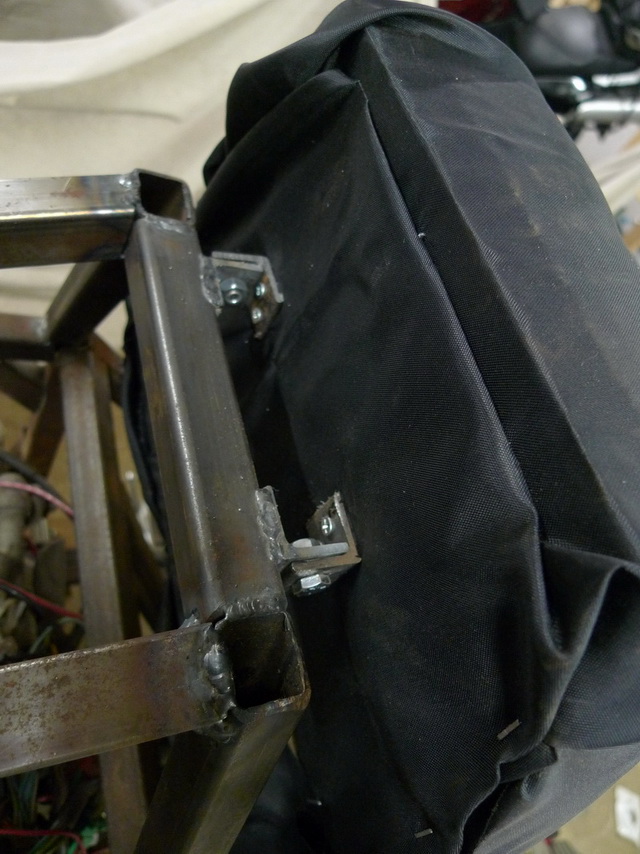 The brackets for the bottom and back of the seat were welded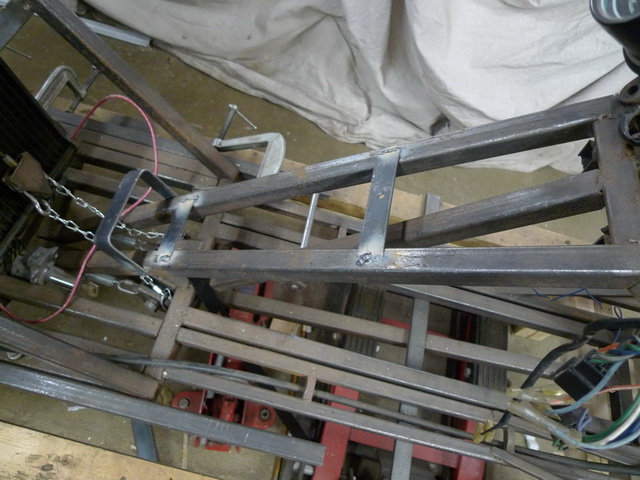 And the completed new seat, much more comfortable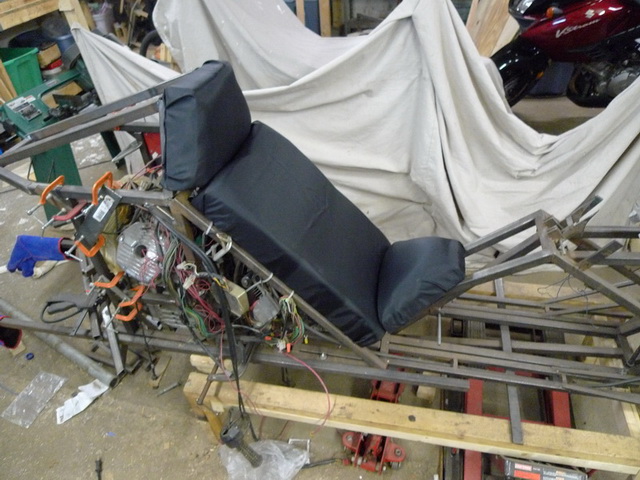 The bearings came in, which required a recess to be machined out of both hub pieces on each side
Here is the smaller of the two hubs with the race machined out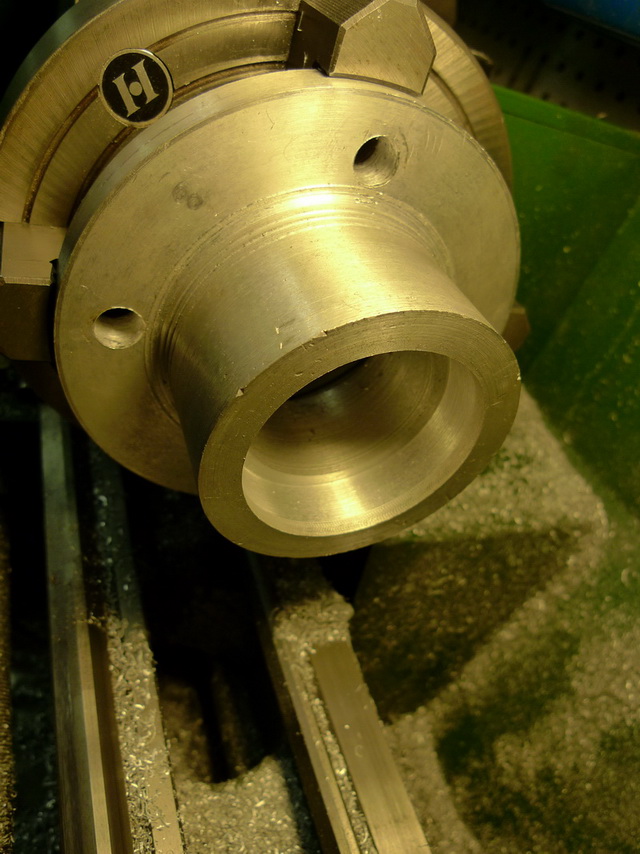 I will note that aligning a piece like this on a four jaw chuck (at least a not very good one) is a royal pain in the ass
And now with the bearing tapped in - Nice!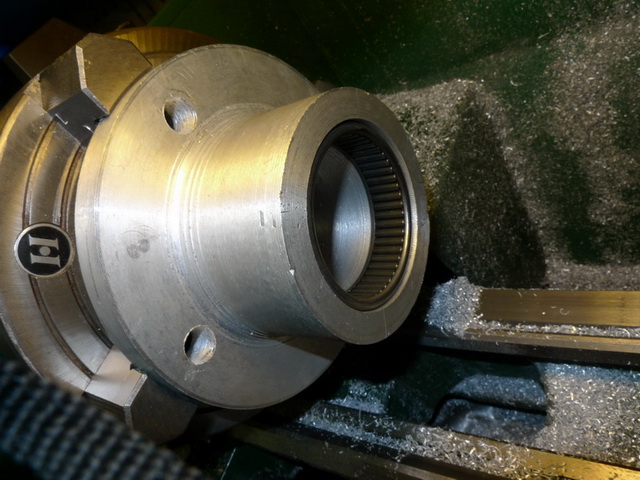 Both sides done now (after another hour or so of aligning in the four jaw chuck)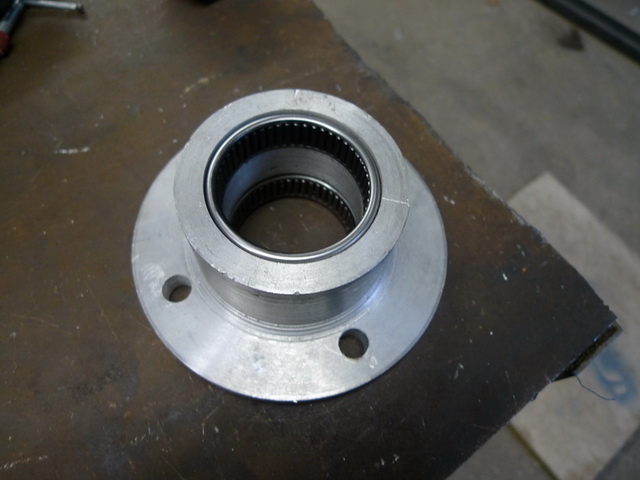 There is a reason for this over engineering which will become apparent later in the build
Lets try it out! Mounting the hub on the mockup of the rear axle and attaching the wheel spins quite nicely!
(Sadly it appears my rear wheel is bent, guess I'll have to get a new one or try to straighten it)
After that it was time to tackle the other half of the rear wheel hub and machine bearing races into that one.
Here is the completed product.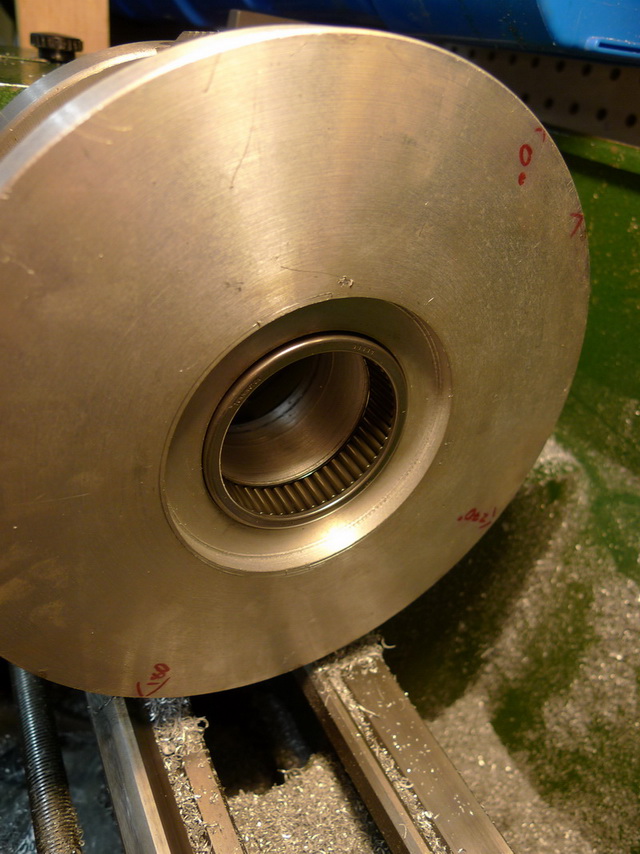 And now the same test, but this time jigging up the rear of the bike to the rear axle mounts...
Woohoo A rolling rear wheel!!!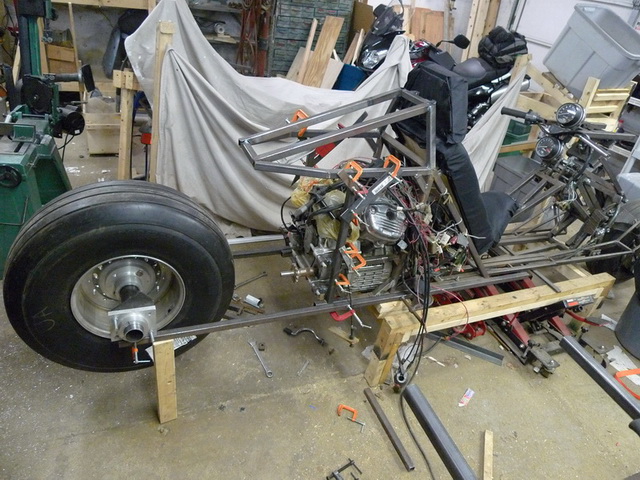 And now for the video proof of the rolling rear wheel. So close to a rolling chassis I can smell it!
As you can see, the rear frame of the prototype still needs quite alot of work, this has not been finished welded because the drive train is still being determined and then will have to be constructed, and this prototype will be a hardtail (no rear suspension)
And for the current state of affairs...

Look for a rolling chassis very soon!